Lake Erie Cottage
The Lake Erie Cottage Room is themed for Lake Erie, which is located about 1 hour north of Titusville.  Many nautical accents and pictures of ships that have sailed on Lake Erie can be found in the room.  This room suited to those who are looking for a more private retreat.
Queen Bed
Ceiling Fan
Privacy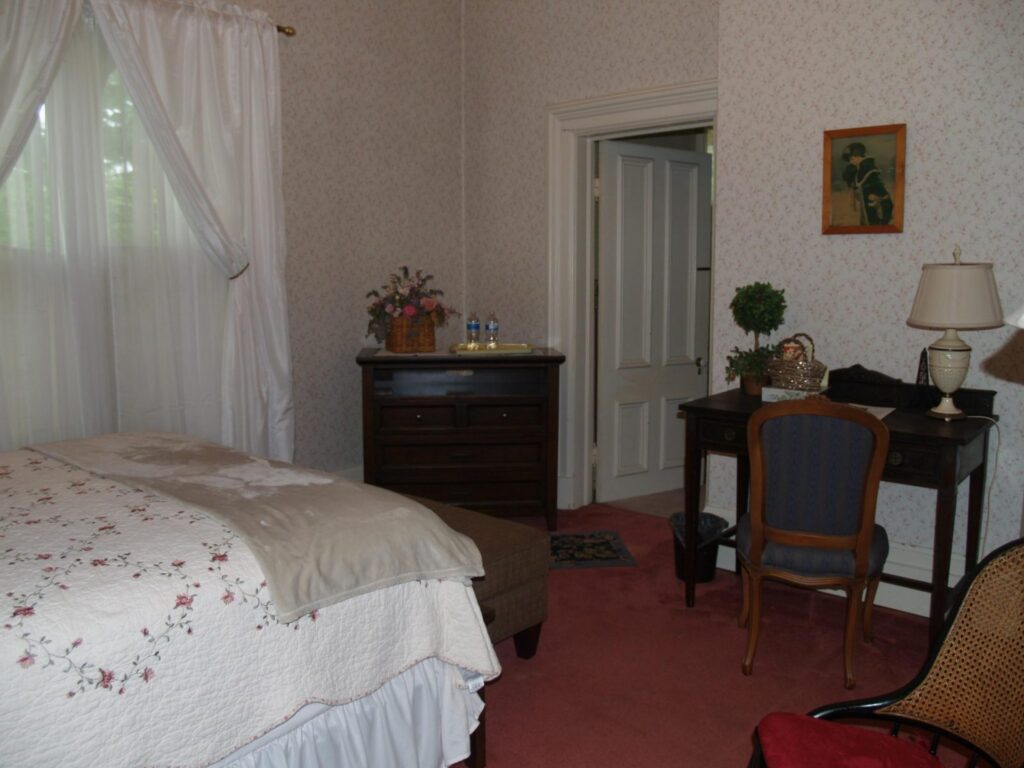 Tarbell Room
The Tarbell Room is named  for Ida Tarbell who lived about a block away from McMullen House.  Ida published "The History of Standard Oil", the biography of Abraham Lincoln, and other works.  Numerous items relating to Ida's time in Paris and her career in writing can be found in the room.
Queen Bed
Largest Bathroom
Can be made into a suite with the Drake Room
Drake Room
Go back to 1859 and the time of Col. Edwin Drake, who drilled the world's first commercially successful oil well.  The abundance of oil led to Titusville being called "The Valley that Changed the World."  This room is themed for Drake and his time in Titusville.
Two Twin Beds
Ideal for friends or singles staying together
Can be made into a suite with the Tarbell Room